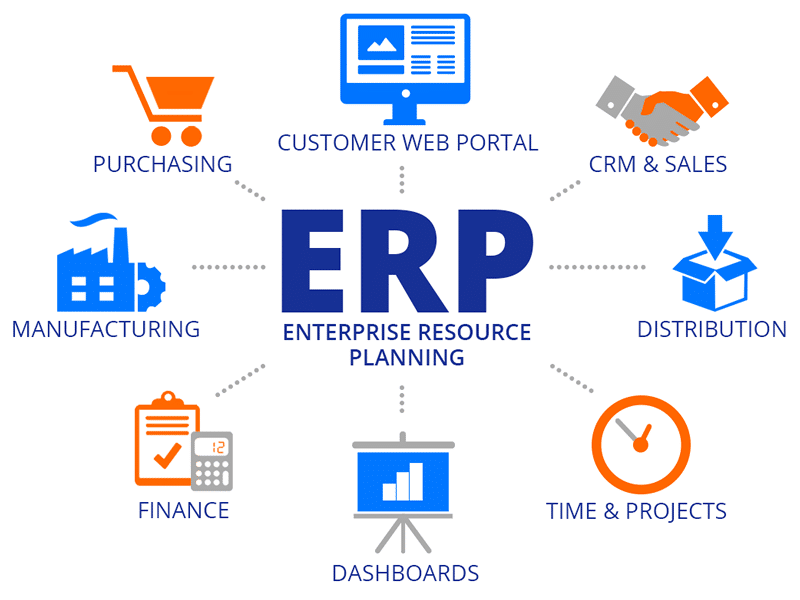 This year, technological advancements are on the rise, especially for the enterprise. Artificial intelligence will gain new force, and blockchain will inch forward. Changes within the ERP industry will make serious waves. In 2018, several forms of technology will reach their tipping point, making this year crucial for tech generally and ERP specifically. Disruptive changes in technology, increased business pressures, and ERP's spotty track record are making ERP optional instead of crucial to success. Here are five things we can expect in the ERP space this year.
#1. More Companies Will Turn Away From ERP
Although ERP systems have been traditionally seen as the backbone for most enterprises, an expensive investment in a traditional ERP package is not the only way. Organizations are finding ERP to be risky given high profile failures and the resulting business disruption those failures cause. More organizations are becoming skeptical of ERP technology. Instead of replacing their ERP system, many companies are looking towards alternatives. Companies are considering the cloud for solutions, especially given the difficulty of setting up a completely new ERP system. However, cloud solutions come with their own problems; including immaturity, hidden costs, inability to customize, and lack of a track record for success.
#2. ERP Simplicity with Cloud-Based Point Solutions
More companies are becoming skeptical about complete ERP adoption, choosing point solutions instead. Even those enterprises that are already using an ERP system will increasingly use cloud-based point solutions for CRM, HRM and finances rather than replacing, upgrading or customizing their ERP software. Companies are moving towards keeping their ERP simple and adding solutions on an ala carte basis, choosing what they need instead of everything that they don't.
It is a bit of a paradox to believe that companies want to adopt complex technology, yet want a simple method to get there. As technology increasingly utilizes artificial intelligence and machine learning, ERP providers that do not adapt, will see customer leaving to adopt point-based applications that provide best of breed solutions.
#3. The Cloud? Maybe, Maybe Not
More and more companies are adopting cloud-based software solutions and more and more vendors are moving their applications to the cloud with the promise of lower cost implementations, and easier user adoption. Cloud usage is expected to surge throughout 2018.
Cloud-based solutions are often a one size fits all proposition. If you need any type of substantive modifications or customizations, the cloud may not be appropriate. Further, while the implementation of cloud based solutions is typically less complex and less expensive than on premise software, cloud solutions often cost more over the life cycle of the product than do on premise software solutions. Many businesses are still finding they are more comfortable with on premise software.
#4. AI Enabled ERP is Here
AI-enabled ERP will become more widely adopted in 2018. Artificial intelligence can help businesses gain insight within their infrastructure, streamline process and increase profitability.  These systems are able to learn and think on their own, potentially creating business processes to solve identified problems. The cloud is helping smaller businesses get a taste for AI-enabled ERP as well, a technology that was once only available to large enterprises.
#5. Big Data and ERP
Manufacturers and distributors will continue to seek out ways to use big data within their ERP system to gain insight into their business functions and processes. The growth of the cloud has created a path for big data to be used with the predictive capabilities of ERP for companies of all sizes. The importance of big data will only continue to increase as its use and adoption becomes easier and more accessible.
2018 will see many changes and innovations in ERP. We expect to see more companies adopting cloud solutions, AI to gain broader acceptance and for traditional on premise ERP solutions to still have a significant portion of market share.