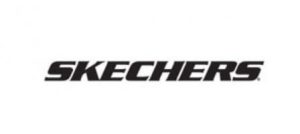 An earlier post detailed foam footwear manufacturer Crocs Inc.'s subsidiary's legal defense of its intellectual property.  This time, the parent company is alleging illicit mimicry of its designs and logo by Skechers USA, Inc.  in its new Nano Lite foam shoes.
In a complaint filed July 10 in U.S. District Court in Denver, Crocs alleges that "Skechers' [Nano Lite foam shoes] are substantially similar to several Crocs-issued design patents [and] bear a confusingly similar imitation of the Crocs' trade dress. In short, they are knock-offs of well-known Crocs styles."
The general counsel for Skechers has vowed that the company will "vigorously" defend itself against the "baseless accusations."
Crocs provided the court with side-by-side comparisons of the two companies' products, highlighting what it believes to be patent- and trade dress-infringing similarities.  Further, Crocs alleges that the logo on the Skechers shoes, a cartoon bear inside a circle, is confusingly similar to Crocs' logo, which features a cartoon crocodile inside a circle.
While the outcome of this case is likely a while off, Crocs has demonstrated the proactive defense of its intellectual property that is encouraged of all IP owners.  Intellectual property represents a substantial investment, and companies should not tolerate the misappropriation of revenue derived from those investments.  Experienced counsel can help organize and protect a valuable portfolio of intellectual property rights to help a company succeed.
Footwear News story here.