Assignment of Rights Doesn't Suit Joseph Abboud
Story here]  The injunction also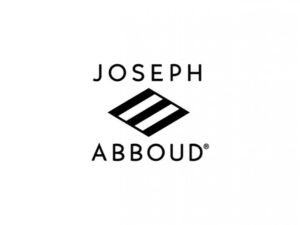 On June 5, JA Apparel Corp. announced that it had secured a permanent injunction confirming its ownership of all the trademark rights associated with the brand name Joseph Abboud.  confirmed JA Apparel's position that Abboud had violated the noncompete agreement executed when he and the company parted ways in 2005.
Joseph Abboud, the man, is a successful menswear designer who assigned ownership of the trade name JOSEPH ABBOUD (along with all related trademark registrations, applications, and goodwill) to JA Apparel in 2000, for $65.5 million.  He is no longer affiliated with the company, but was planning a return to the menswear industry with a new line titled "jaz."
JA Apparel filed suit against Abboud in September of 2007, alleging that this planned reentry to the clothing industry constituted a breach of the noncompete agreement and trademark infringement.
U.S. Magistrate Judge Theodore Katz agreed with JA Apparel, ruling that Abboud was completely prohibited "from using his name to market, advertise, promote, sell, offer to sell, or otherwise distribute any goods and services, including, but not limited to, his new "jaz" clothing line, to the consuming public."  Abboud, likely in consultation with his trademark counsel, had subtitled the new clothing line "A New Composition from Designer Joseph Abboud," hoping to capitalize on the trademark doctrine of fair use, which allows descriptive allusions to registered trademarks.  According to Abboud, mentioning his name in connection with menswear would merely be a descriptive reference permitted by trademark law.
Judge Katz was not persuaded, finding that "Abboud sold, conveyed, transferred, assigned, and delivered to JA Apparel all of his right, title and interest to the use of his personal name, in addition to the trademarks, trade names, and designations containing his name, for commercial purposes."  As a result, Abboud cannot use his name in any capacity to promote his new clothing line.
The lesson here, for fashion designers in particular, is that a complete assignment of trademark rights associated with one's own name, while potentially lucrative, can have frustrating ramifications down the road.  A more measured approach would be to license the trademark rights exclusively, thereby granting the organization the exclusivity it desires while retaining for oneself ultimate ownership of the rights.  This allows for flexibility in the future should the designer and the organization develop conflicting interests going forward, while simultaneously strengthening the designer's negotiating position as owner of the rights.  Abboud's situation highlights the importance of consulting with thoughtful and creative legal counsel before making serious decisions regarding one's intellectual property rights.