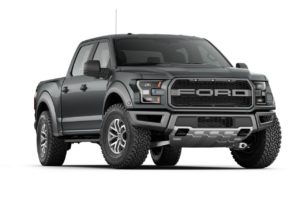 Ford Motor Co. has filed a lawsuit against Ferrari for trademark infringement stemming from Ferrari's decision to use the term F150 in connection with the upcoming Formula 1 season.  Ferrari's new race car is called the F150 in celebration of the 150th year of Italian unification.  Ford claims that Ferrari is intentionally capitalizing on the brand equity of its popular Ford F-150 pickup truck.
Ford asked Ferrari to change the name of the race car, but Ferrari failed to respond in a timely manner prompting Ford to file suit in federal court in Detroit.  In defense of its use of the F150 term, Ferrari said it believes there is very little chance that consumers would confuse Ford's F-150 truck with its Formula One race car. Ford disagrees saying that Ferrari's F150 mark is confusingly similar to the Ford trademark and infringes Ford's intellectual property rights.
Ford's communication manager, Anne Marie Gattari is quoted as saying ""F-150 is an established and important Ford trademark and the name of the best-seller in Ford's F-Series, America's best-selling trucks for 34 years and best-selling vehicles for 29 years. Through extensive sales and advertising and exclusive use, Ford has earned invaluable goodwill in the F-150 trademark. That hard-won goodwill is seriously threatened by Ferrari's adoption of 'F150.'"
Ferrari's response is that "believes that its own contender in the forthcoming F1 championship cannot be confused with other types of commercially available vehicle of any sort whatsoever, nor can it give the impression that there is a link to another brand of road-going vehicle. Therefore it is very difficult to understand Ford's viewpoint on the matter."
Are consumers likely to believe that Ferrari's car is somehow related, sponsored by or affiliated with the F150 or Ford?  While those unfamiliar with trademark law may think that Ford's position is untenable, Ford's concern is legitimate. One of the tenants of trademark law is that unless one enforces their trademark rights, they run the risk of losing those rights. Ford is sending a message to the auto industry and potential infringers. While it seems difficult to believe that consumers would mistake Ferraris' race car for a Ford F150, that's not really the question.  The question is how much damage will Ferrari's adoption of the term do to Ford's F-150 trademark and will the use of the term by Ferrari dilute the fame of the F-150 mark.  For now a judge will decide.
The trademark attorneys of Marcus Stephen Harris LLC protect your brand. We conduct and review searches of federal and state trademark applications and registrations and advise our clients on the potential risks involved with choosing a particular name, product configuration or advertising.  We prepare, file and prosecute trademark applications both in the United States and abroad. Once registered, we manage our clients' trademark portfolio through our trademark watching, renewal and maintenance services. If you are serious about protecting your brand, give us a call.