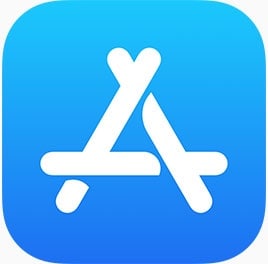 Apple recently filed a lawsuit against Amazon claiming that Amazon is infringing on Apple's trademark by using the term "Appstore" and that such use is likely to confuse consumers.   Apple claims that is has exclusive rights to the phrase because of its iTunes App Store and that Amazon's use of the phrase will cause irreparable damage because Amazon's store does not offer the same level of protection against viruses and security as Apple's store.
 Amazon responded by asserting that the term 'Appstore' is a generic term commonly used to describe mobile software downloads.  Amazon adds that consumers are not likely to confuse the stores because Apple's store is only used on technology that is iOS based, like the iPad and iPhone, while Amazon's store is only used on technology that is Android based, like the Samsung Galaxy Tab™ and DROID X2.
Apple denies all of Amazon's assertions.  Additionally, in Amazon's favor, HTC, Microsoft, Nokia, and Sony Ericsson together are seeking cancellation of Apple's 'app store' and 'appstore' trademarks in Europe.
The trademark attorneys at Marcus Stephen Harris, LLC assist international clients with their trademark portfolios. To learn more about cases like this one or if you have questions about trademark and intellectual property generally, please contact Marcus Stephen Harris, LLC through the contact portal on the firm's website.