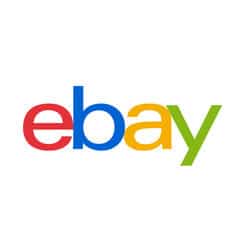 A federal court ruling last week absolved EBay, Inc. of any liability for contributory infringement of Tiffany & Co.'s registered trademarks.
The lawsuit, in which Tiffany alleged that most of the supposedly genuine Tiffany jewelry appearing for sale on eBay were in fact fakes, was initiated in 2004.
Judge Richard Sullivan, a U.S. District Judge in New York, said that Tiffany and other companies are responsible for policing their trademarks if and when they appear on eBay, and that eBay's generalized knowledge that some of the goods for sale on its site might be fake is not sufficient to impose contributory liability.
This ruling was a welcome change for eBay from an earlier court ruling involving luxury goods.  Last month, a French court awarded designer Louis Vuitton $61 million in connection with counterfeit products.  eBay is appealing that judgment.
While Tiffany was considering an appeal of this week's ruling, eBay was of course pleased with the outcome, taking the opportunity to emphasize the anticounterfeiting procedures it already has in place.  The online auction company says it spends tens of millions of dollars each year fighting counterfeiting, and actively removes auctions for, and sellers of, reportedly counterfeit goods from the site.  In 2007, close to 100,000 sellers were either kicked off of eBay or, having previously been removed, prevented from returning.
Notwithstanding these procedures, the lesson for trademark owners is clear: it is crucial to be vigilant and to actively police and protect your brand.  Relying on counterfeit protection measures imposed by sites like eBay is very risky, and as this ruling indicates, the onus is ultimately on you to defend your investment.
AP story here.