Coke Zero's Out on Coke Zero Trademark
Sometimes, even a Fortune 100 company can get in trouble over a trademark protection.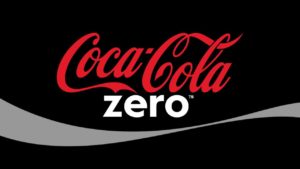 Coca Cola's fastest growing brand is its sugar-free Coke Zero, filing some filed 17 trademark registrations over the years to protect the name. But the Dr. Pepper-Snapple Group contested the registrations, claiming the word "Zero" was too generic to be trademarked and filed an objection with the Trademark Trial and Appeal Board (TTAB). Coke's rival beverage maker said consumers understood the word "Zero" to mean any soft drink containing five or fewer calories. Litigation over the registrations has been dragging on for a decade.
In 2016, a federal court ruled in favor of the TTAB's decision on the registration. But last week a federal appeals court overturned the lower court, giving the Dr. Pepper-Snapple Group a new opportunity to challenge the trademarks. This has major implications for both companies as a ferocious battle rages over market share for diet soft drinks as per capita consumption is declining.
In some ways, the decision is important for all trademark owners. Anything that comes close to being considered a generic name that has been registered might be challenged now by competitors.
More to the point, the Coke-Dr. Snapple dustup is a reminder that registering a trademark is not necessarily an easy, cut-and-dry process. All businesses – from start-ups to global behemoths – should consult with an experienced trademark attorney to help ensure that the company will not face challenges like the one Coke is dealing with now, nearly 13 years after being first stocked on grocery store shelves.
By Marcus Harris